Telehealth Available
Professions: Counselor, Psychologist
License Status: I'm a licensed professional.
Primary Credential: Psychologist - 015744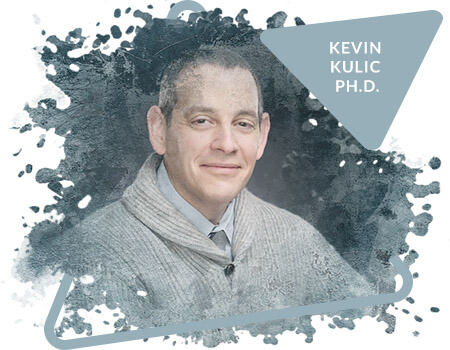 My Approach to Helping
We are a collaborative team working on your health and well-being. In the interest of enhanced communication between us, I'd like to take the time to explain the process of counseling. The process of counseling can be both exciting and scary, as you reach within yourself to achieve your full potential. It often takes a "leap of faith" to begin the counseling process, and you've already achieved that difficult goal. You will set and achieve many other difficult goals in our time together! In counseling, I work primarily from three different viewpoints. The first is called cognitive-behavioral, which is really just a term to describe the fact that I believe that our thoughts, feelings, and behaviors are very intertwined, and that sometimes our problems are caused by the way we think, feel, and/or behave. This gets complicated because all of these things become mixed with one another, so after a while it may become difficult to sort out what started the problem in the first place. One of the things I will do in therapy is to help you sort out your thoughts, feelings and behaviors, and which of these may contribute to your problems. Sometimes simply restructuring the way we think is enough for us to work through our problems. A second viewpoint I work from deals with the family in which you grew up. Many of the things we experience in our childhood affects us throughout our lives, and, in fact, help to shape the personalities we have as adults. One of the things we will do in therapy is explore your family history to look for patterns and themes that may affect you and play out in your life today. Sometimes simply recognizing your family's patterns, whether currently, or how you think and feel about them in the past, can help you to work through your issues. Finally, I work from a systemic point of view. Simply put, I acknowledge that each one us is embedded in a greater context than ourselves. We have families, friends, school, work, community, and other life situations that greatly affect how we function. I will work with you to discover if there are any systemic difficulties in your life, and help you to resolve them. These are my primary ways of helping you in counseling, though I will utilize a variety of techniques to help you in any way that I can. One of the things that you can expect, though, is that I will be giving you 100% in our work together. If you put the same amount of effort into this process, you will be amazed at what you can achieve!
More Info About My Practice
I do not accept insurance but people are typically able to use their out-of-network benefits with me, which means you can inquire about getting some sort of reimbursement from your insurance company for the cost of our sessions together.
Specific Issue(s) I'm Skilled at Helping With
I am very skilled at helping people deal with the triad of issues I see most often in my daily work, which is depression, anxiety, and relationships. I believe that these issues often constitute the majority of problems that people need to work through, even though their specific life conditions may be quite different. The details are important, but the big picture is what gets you there.
The Duration and Frequency of Therapy
You probably have many questions about the counseling process, and I will address some of those here. Any other questions you have, simply ask. One of the first things I like to talk about is time. How long will we be working together? As you might suspect, the time varies according to the person and the problem(s). The time we spend together will be once weekly, for approximately 50 minutes. There is no time limit how long we can work together overall, but I do not believe that people should be in therapy forever. Folks can move in and out of therapy as they desire to deal with difficulties in their life, but I view very long-term therapeutic relationships as detrimental to the client's personal growth. How long is long? The longest I tend to work with people is a year or two. Many peoples' problems will be resolved within a matter of months, rather than years. It takes time for us to get to know one another, and then some time for us to work through your problems, so you should plan on working together for at least 3-6 months (12-24 sessions). It is not uncommon to work together for a year or so, but we will be regularly checking on our progress and deciding how much we've done and when we might finish our work together. I believe that the end of therapy is as natural as the beginning, and it is a process that ought to be embraced, not avoided.
Offices
248 East 73rd Street
New York City, New York 10021
557 Blooming Grove Turnpike
New Windsor, New York 12553
Services I Provide
Individual Therapy & Counseling
Marriage, Couples, or Relationship Counseling
Family Therapy
Group Therapy
Mediation
Coaching
Consultation
Clinical Supervision
Telehealth
Psychological Evaluation
Ages I Work With
Children
Teens
Adults
Elders
Languages
Client Concerns I Treat
Abandonment
Abortion / Post Abortion Issues
Abuse / Abuse Survivor Issues
Academic Concerns
Addictions and Compulsions
Adjusting to Change / Life Transitions
Adoption / Reunion Issues
Aggression and Violence
Aging and Geriatric Issues
Agoraphobia
Anger
Anxiety
Attachment Issues
Bipolar
Blended Family Issues
Body Image
Breakup
Bullying
Career Choice
Caregiver Issues / Stress
Child and/or Adolescent Issues
Chronic Illness / Disability
Chronic Pain
Codependency / Dependency
Communication Problems
Compulsive Spending / Shopping
Control Issues
Creative Blocks
Depression
Disability
Dissociation
Divorce / Divorce Adjustment
Domestic Violence
Drug and Alcohol Addiction
Eating and Food Issues
Elder Abuse
Emotional Abuse
Emotional Intelligence
Emotional Overwhelm
Emptiness
Family of Origin Issues
Family Problems
Fear
Fertility Issues
Forgiveness
Gambling Addiction
Grief, Loss, and Bereavement
Habits
Health / Illness / Medical Issues
Helplessness / Victimhood
Hoarding
Identity Issues
Inadequacy
Individuation
Infidelity / Affair Recovery
Internet Addiction
Irritability
Isolation
Jealousy
Learning Difficulties
LGBT (Lesbian, Gay, Bisexual, and Transgender) Issues
Life Purpose / Meaning / Inner-Guidance
Men's Issues
Midlife Crisis / Midlife Transition
Military and Veterans Issues
Money and Financial Issues
Mood Swings / Mood Disturbance
Multicultural Concerns
Narcissism
Obsessions and Compulsions (OCD)
Panic
Parenting
Perfectionism
Phobias
Physical Abuse
Polyamory / Nonmonogamous Relationships
Post Partum Depression
Posttraumatic Stress / Trauma
Pre-Marital Counseling
Prejudice / Discrimination
Psychosis
Rejection
Relationships and Marriage
Self-Actualization
Self-Compassion
Self-Confidence
Self-Criticism
Self-Doubt
Self-Esteem
Self-Harm
Self-Love
Sensitivity to Criticism
Sex Addiction
Sexual Assault / Abuse
Sexuality / Sex Therapy
Shame
Sleep Disorders
Social Anxiety / Phobia
Somatization
Stress
Suicidal Ideation and Behavior
Suspiciousness / Paranoia
Trust Issues
Values Clarification
Women's Issues
Workplace Issues
Worry
Worthlessness
Young Adult Issues
Types of Therapy
Integration of different therapy models
Articles