Telehealth Available
Professions: Mental Health Counselor
License Status: I'm a therapist practicing under supervision. Supervisor: LMHC
Primary Credential: Licensed Mental Health Counselor - Limited Permit - 100850-01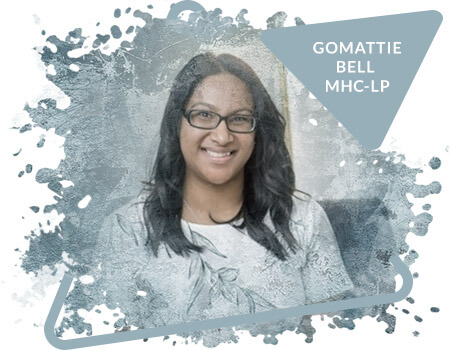 Billing and Insurance:
I am an in-network provider for:
Aetna
Cigna
NYSHIP Empire Plan
United Health Care
Weekend Availability
Evening Availability
My Approach to Helping
Gomattie is a Mental Health Counselor (MHC-LP) with experience in both individual and family therapy. Gomattie has worked in various settings with individuals of different ages, cultures, socio-economic backgrounds and sexual identities.
Gomattie has experience working with clients dealing with depression, anxiety, PTSD, trauma, substance use, adjustment disorders, criminal history, and family conflict. Gomattie strongly believes that there is no "one size fits all" when it comes to therapy and believes in using a variety of techniques and modalities based on the needs of her clients. Gomattie believes in working collaboratively with clients throughout their course of treatment in order to address their needs in a way that is personal and fitting to the challenges they are facing. Gomattie strives to create an environment for her clients that is warm, welcoming and safe in order for clients to feel comfortable being their true, authentic self.
Gomattie received a Master of Science in Mental Health Counseling from Long Island University and a Bachelor of Art in Psychology from York College of the City University of New York. Prior to becoming a therapist, Gomattie worked with the juvenile justice system providing therapy to youth accused of committing felonies and also has experience working with the child welfare system.
More Info About My Practice
Douglas Psychotherapy was founded in 2005 out of a desire to create a different kind of private psychotherapy experience, one in which the most recent evidence based practices and more traditional psychodynamic psychotherapies go hand in hand while also offering innovative prevention resources that support wellness and thriving.
Douglas Psychotherapy offers a comprehensive range of therapy services for children, adolescents, adults, couples, and families in order to address varied challenges. Our practitioners are an interdisciplinary multi-specialty suite of independent providers with locations on the upper east side and midtown. We share a unified goal: To support the health, vitality, purpose, and quality of life of everyone we serve.
With two easily accessible locations in Manhattan, Douglas Psychotherapy Services offers you both convenience and scheduling flexibility. Furthermore, we accept most insurance plans. Please feel free to contact us to learn more about Douglas Psychotherapy Services and arrange an appointment.
Offices
Douglas Psychotherapy Services, PC
136 Madison Ave
New York, New York 10016
Services I Provide
Family Therapy
Individual Therapy & Counseling
Marriage, Couples, or Relationship Counseling
Telehealth
Ages I Work With
Languages
Client Concerns I Treat
Addictions and Compulsions
Aggression and Violence
Anxiety
Behaviorism
Child and/or Adolescent Issues
Depression
Family Problems
Parenting
Relationships and Marriage
School issues
Self-Esteem
Stress
Suicidal Ideation and Behavior
Types of Therapy
Cognitive Behavioral Therapy (CBT)
Humanistic Psychology (humanism)
Interpersonal Psychotherapy (IPT)
Psychodynamic
Articles